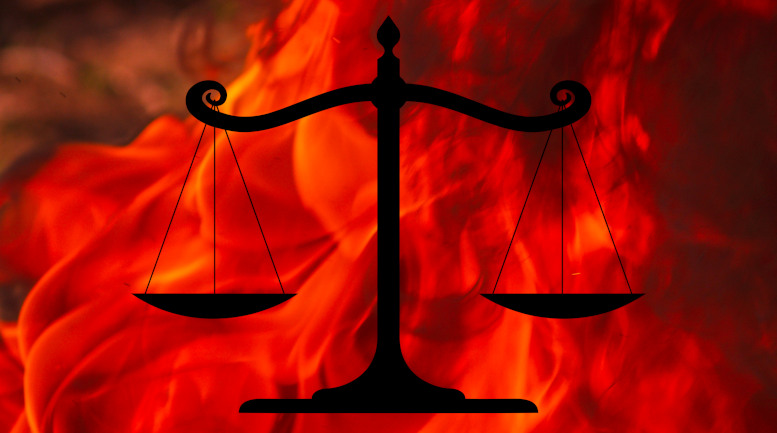 The Baldwin Commission Attorney, Brad Hicks, says he see's no ethics violation with Mayor Bob Wills renting his building, and possibly sharing office space, with the Baldwin County Legislative Delegation. The county attorney is deciding what is ethical and what is not? That is not his job. Brad's job is to be sure it is NOT unethical. His job is to contact Ethics, Attorney General or the legal council for the Speaker of the house and get an official opinion. Instead he just said go to hell with obtaining any opinions, he knows best.
"Members of the Baldwin County Legislative Delegation decided to cut in half the monthly rent they would pay with taxpayer money to Bay Minette Mayor Bob Wills for offices in his longtime law building, according to a revised lease agreement the county commission approved on Tuesday."
Instead of paying $4,090 per month for the next five years and having the entire ground floor of 125 D'Olive Street – as Lagniappe originally reported in December – the delegation will have access to two offices, two conference rooms, the parking lot and other amenities for $1,750 per month until December 2027."
"I don't get how you can go ahead with this when I'm telling you I have filed complaints with it," Ripp said. "And I think you're setting an extremely dangerous precedent for other elected officials in Baldwin County, because I guarantee somebody's going to come along and do the same damn thing."
"I think you're making a bad mistake. I think you should get an official opinion before you go further."
The Lease is reworded and rent lowered, further adding suspicion to an already crooked deal. If it was not crooked, then why not get a legal opinion from the agencies that oversee elected officials?
What does the Alabama Ethics Commission do?
The Ethics Commission generally deals with issues involving conflicts of interest, or the use of office for personal gain, on the part of public officials and public employees in Alabama. We do this through both our Opinions process and our enforcement process.
The Alabama Ethics Commission was created by the Alabama Legislature in 1973 by Act No. 1056. The mission of this Commission is to ensure that public officials are independent and impartial; that decisions and policies are made in the proper governmental channels; that public office is not used for private gain; and, most importantly, that there is public confidence in the integrity of government.
CONFLICT OF INTEREST The Ethics Law defines a "conflict of interest" as, "A conflict on the part of a public official or public employee between his or her private interests and the official responsibilities inherent in an office of public trust". Ala. Code § 36-25-1(8).