I do hope people are heeding the warnings related to COVD-19. May I suggest, Dr Sanjay Gupta's
site. It has updates as well general information. Dr Gupta was actually ringing the bell before the Federal Government even admitted we had a problem.
Dr. Sanjay Gupta urges Americans to stay home: 'We're in this together'
Dr. Sanjay Gupta urges Americans to stay home: 'We're in this together'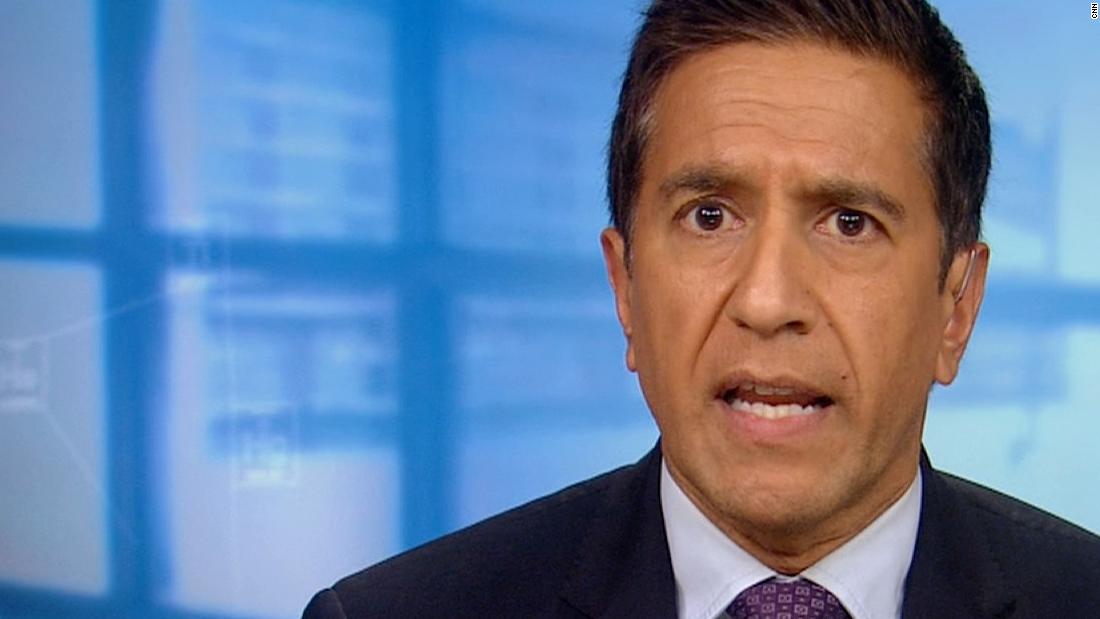 President Trump tweeted on Tuesday, "The world is at war with a hidden enemy. WE WILL WIN!"
Source: www.cnn.com/2020/03/18/media/coronavirus-reliable-sources/index.html
Another site with valuable information is:
https://www.facebook.com/cdcemergency/
It is simple folks, to kill the virus we need to quarantine ourselves, for at least 2 weeks, then re evaluate the situation. Seniors do not need to be babysitters. Stay informed, do not panic, and please comply with recommended health guidelines, such as social distancing.
The Alabama primary runoff elections, March 31, have been delayed to July 14 2020.
Alabama primary runoff election delayed as COVID-19 precaution
Alabama primary runoff election delayed as COVID-19 precaution
Gov. Kay Ivey is using powers granted to her under the Alabama Emergency Management Act of 1955 to postpone the state's upcoming primary runoff elections.
Source: www.wsfa.com/2020/03/18/alabama-primary-runoff-election-delayed-covid-precaution/
This unexpected delay effects several political runoff races. The one, The Ripp Report is focused on is the First Congressional seat. Mr. Jerry Carl won the primary over Hightower, the CATALYST candidate. Mr. Carl has since gotten the support of his former opponents Chris Pringle and Wes Lambert who had garnered about 22% of the vote.
Carl actually won the counties of Mobile Escambia, Monroe and a portion of Clark. Carl won in northern Baldwin County. His only losses were in the CATALYST hometown of Fairhope.
CATALYST KISS
CATALYST KISS | THE RIPP REPORT / BALDWIN COUNTY LEGAL EAGLE
The last Monday night Fairhope City Council meeting and the work session were unnecessary long. Many people have begun to watch the council meeting in their homes, on Youtube. It is convenient and you…
Source: rippreport.com/2020/02/12/catalyst-kiss/
CATALYST hot spots like Daphne, where the Mayor is CATALYST, went for the CATALYST candidate. Then we have Gulf Shores and Orange beach going for CATALYST. That figures because they both gave us the TAX MAN Elliott, look how that has worked out!
CATALYST is the step child of Stacy, Elliott and Haygood. Stacy is deceased and Elliott became a commissioner and now is the TAX MAN, thanks Orange Beach. Haygood became Mayor of Daphne, and has run it like a development company.
CATALYST is born, the ultimate good ole boy club on 8/11/14. Mr Scott Boone is at the wheel of CATALYST and his father sits on the Fairhope City Council, that is what you call having a man on the inside. The entire Fairhope City Council has connections to CATALYST. That is the reason this council has been the worst Fairhope has ever seen.
Catalyst Associates, LLC - AlabamaCorporates – Company Profiles of Alabama
Catalyst Associates, LLC - AlabamaCorporates – Company Profiles of Alabama
Company Profile
Source: www.alabamacorporates.com/corp/630843.html
The absolute one fact about CATALYST that you can count on is that anyone they support, gets elected or is appointed to public office, uses that position for personal gain.
Hightower and CATALYST are running negative ads and using swamp political action committees, like Club for Growth Action. This is swamp money and Washington insiders wanting to tell Alabamians how to vote.
What is Jerry Carl doing? He is President of the Mobile County Commission, he is on Mobile's Health Board. Mr Carl has not been campaigning the last few days, he has been busy handling the COVD-19 crises. His responsibilities are to his constituents and they can rest assured his leadership, in such a stressful situation, is greatly appreciated.
Mr Carl will be dealing with COVD-19, for weeks, possibly risking his own health. This is what you call "stepping up to the plate".
The First Congressional District needs Jerry Carl, the last thing we need is CATALYST in the swamp.
Baldwin County please agree with the rest of the First Congressional District and reject CATALYST candidates.
Please listen and like BACKSTORY PODCAST