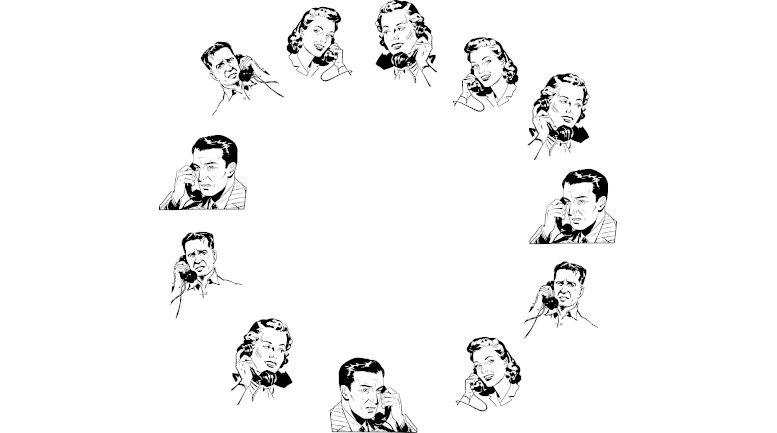 O.J. French was only 32 years old when he was shot and killed after being pulled over for a vehicle equipment violation by Bay Minette Police, August 20th of this year. Our deepest condolences to his family and friends.
Be sure to read this article very carefully and you will see red flags have been hanging over the Baldwin County Sheriff's Office and BCSCU, for a number of years.
https://www.lagniappemobile.com/news/what-s-the-narrative-details-released-by-law-enforcement-can-drive-perception/article_f439f2dd-0d08-55e2-91e1-b9b1a8e001ee.html
The Rev. Sam White, who graduated high school with French's older sister, Tamara, spoke during the event on behalf of the family and said there needs to be transparency in the investigation.
"'Once Mr. French exited the vehicle, he would not comply with the officer's instructions,'" said White, reading from the official report. "Some things already aren't adding up for me. What instructions? He wasn't under arrest. He wasn't being held in custody. It seems like the community needs some answers."
Rumors is all the public has because Baldwin County Major Crimes Unit, BCMCU, the County Commission and the City of bay Minette, Mayor and Council have all swallowed their tongue. They are solely responsible for the lack of information, misinformation and rumors circulating throughout Baldwin County.
BCMCU consists of Bay Minette Police Chief Al Tolbert, who is the current chairman, Robertsdale Police Chief Brad Kendrick, Sheriff Huey "Hoss" Mack of the Baldwin County Sheriff's Office (BCSO), Gulf Shores Police Chief Edward Delmore, Daphne Police Chief David Carpenter and Foley Police Chief Thurston Bullock. The agency is tasked with reviewing the actions of officers working for its member organizations.
BCMCU has no credibility. They are investigating themselves and Chief Tolbert of Bay Minette is the Chairman? It is prosperous to believe BCMCU could conduct an unbiased investigation of their own members.
https://rippreport.com/biased-investigation/
Rumors say the officer who shot O. J. French was Brandon Thompson. Rumors say he was previously fired by the City of Bay Minette and other police forces. Rumors say The alleged rumored officer actually stopped Mr French early in the day. Rumors say Police Chief Tolbert has also been fired from Bay Minette. Rumors say Mayor Wills wants any investigation sealed from the public. Rumors say that there are many deputies of the Sheriff Department that see the BCMCU as a way to cover up actions of a few bad officers. Rumors say Mr. French was shot in the back. Rumors say that the Bay Minette police department was well aware Mr French suffered with diagnosed mental health issues. Rumors say that elected officials plan to remain silent and not to question the actions of the BCMCU, the sheriff or Police Chief Tolbert. Rumors say the officer was back on duty with a weapon within several weeks of the shooting. Rumors say the camera footage will never be provided to the public. Rumors say the grand Jury is flawed by being secret, that often evidence is left out or the information provided by the police is questionable. Rumors say the Grand Jury is just another vehicle the BCSCU uses to cover up officer malfeasance.
Mr French is the 9th loss of life in Baldwin County where the BCMCU has investigated themselves. The first 8 found no police at fault and camera footage was withheld from the public..
https://www.lagniappemobile.com/news/videos-capture-confusion-leading-to-deadly-2017-shooting-of-jonathan-victor/article_06afbeac-507d-5b81-aeec-5937c10570a4.html
In the case of Johnthan Victor on April 2021 Judge William Cassady DENIED Hunady, the sheriff deputy who shot Victor four times, and sheriff Mack qualified immunity. The Judges ruling is on appeal by the Baldwin County Sheriff Office. The sheriff provided facts about the case that were untrue. Victor was unarmed and shot from 7 yards.
Victor like French had issues with mental health. Sheriff Mack said In open court that the sheriff dept did not have any special training for handling cases involving persons with issues of mental health, How in the hell is that possible?
https://www.montgomeryadvertiser.com/story/news/alabama-supreme-court-ruled-against-media-seeking-police-records/5850859001/
The Alabama Supreme Court on Friday ruled against a Mobile media outlet seeking law enforcement files related to a fatal police shooting, sparking a fervent dissent from the court's own chief justice regarding the state's public records law.
The court upheld a Baldwin County ruling in the case, in which Lagniappe Mobile sued for investigative records from the Baldwin County Sheriff's Office related to the 2017 shooting of motorist Jonathan Victor. The high court ruled the records Lagniappe sought, including dash and body camera footage from the shooting, are all exempted from open records law due to their "investigative" nature, even though the investigation in the shooting has been closed.
Sheriff Hoss Mack told a County Commissioners that he needed 600,000.00 of taxpayer money for cameras. The cameras would provide transparency and accountability to the general public and police. That has turned out to be total bullsh–, he, and BCSCU has refused to share any footage involving any incident.
Another disturbing fact is that the sheriff office is well known for putting out misleading or false information surrounding loss of life cases by sheriff officers.
It should be noted that the vast majority of police do their job honorable however 1 to 3% can be very problematic. A common practice in Baldwin County is police officers being fired from one municipality then being hired by another municipality. It is often the case that the officer in question, like the French case, has been fired by a previous law enforcement job. Of course that is just a rumor, for right now.
For more on this case please listen to our podcast:
You know you have a police problem when the police are feared by the public and have no confidence in police investigating police.