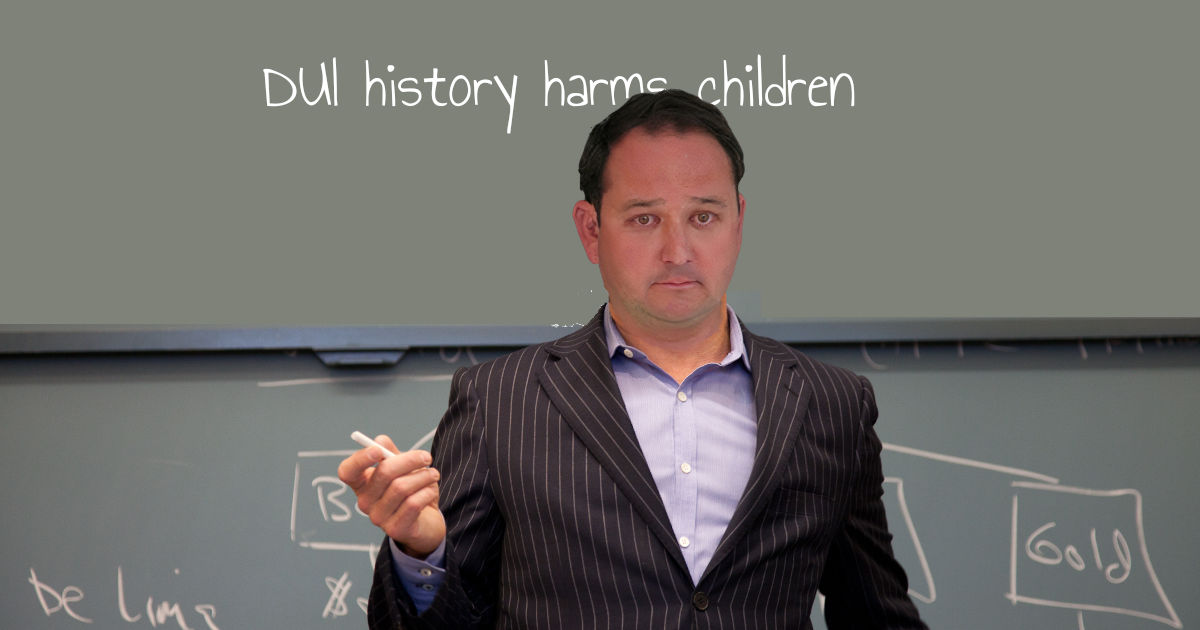 Senator Chris Elliott is a perfect example of a politician out of touch with his constituents. His grandstanding is political and an attempt to cater to a small base, who vote. He is shameless and uses his church to push his political aspirations, a common practice in the deep south. Professing to be a christian is at the top of criteria to be elected. Ethics, conflicts of interest and accountability are not on the list.
Mr Elliott is a Hoss Mack errand boy and works independent of the Baldwin County Delegation. The delegation often becomes aware of Mr Elliot's public relations events, after they become public.
Mr Elliott's political retaliation against the Alabama archives is shameless grandstanding and a threat to accurate history.
The individual who said that is Dr. Maigen Sullivan, co-founder of the Invisible Histories Project. Sullivan specified that she isn't calling anyone a fascist, but, that the calls to restrict historical discussion of marginalized communities are fascist.
"Restricting marginalized history is textbook fascism," Sullivan told APR. "As a historian 100 percent, you can't get any clearer that erasing and prohibiting marginalized history in public spaces is fascism."
DUI, Tax man and rouge State Senator Chris Elliott has lost more than his hair. He is again carrying the water for Sheriff Hoss Mack. Oh, by the way Elliott's wife has worked for the sheriff since Chris was elected to office in Baldwin County. Sheriff Hoss Mack is the political director behind anything happening in Baldwin County.
The fifth commissioner may be a good idea but allowing Elliott to spearhead this attempt should set fire to your hair. Elliott does not have that problem. The local opposition to this legislation is overwhelming. The voters should decide not Chris Elliott.
The Baldwin County delegation has remained silent. Delegates however have voiced their concerns about Elliott running rouge and not consulting the delegation prior to legislation.
Guess who is one of the major architects of this dirty lease? None other than Senator Chris Elliott. He has already vehemently defended the lease to greedy Bob Wills, on radio, and I am sure in church today. You may remember him for the 1% tax he shoved down our throats, or maybe the DUI he promised to face up to, only to climb in a hole and have attorneys get him off the hook. He also thinks poor people should be denied access to health care.
Senator Elliott has a direct link to the Porch Indians.
http://www.rolinbuilds.com/About-Us
Elliott was bombastic in his defense of Mayor Bob, cover-up, Wills sleazy deal to rent office space to the Baldwin County Delegation. So if cover up Bob can do it why can't Senator Elliott. It is reported that he rents property to Rolin construction, a Porch Creek Indian company? Clear that up for us Chris.
Politicians like Mr Elliott are the foundation of Alabama political corruption. In addition to the corruption is the reputation of the state. Alabama is the laughing stock of the United States and Baldwin County is viewed, by Goat Hill, as a piggy bank, only. Why ? Because Senator Chris Elliott has alienated the Governor and the big goats on the hill. He has a lone wolf reputation of promoting himself rather than the interests of the people.