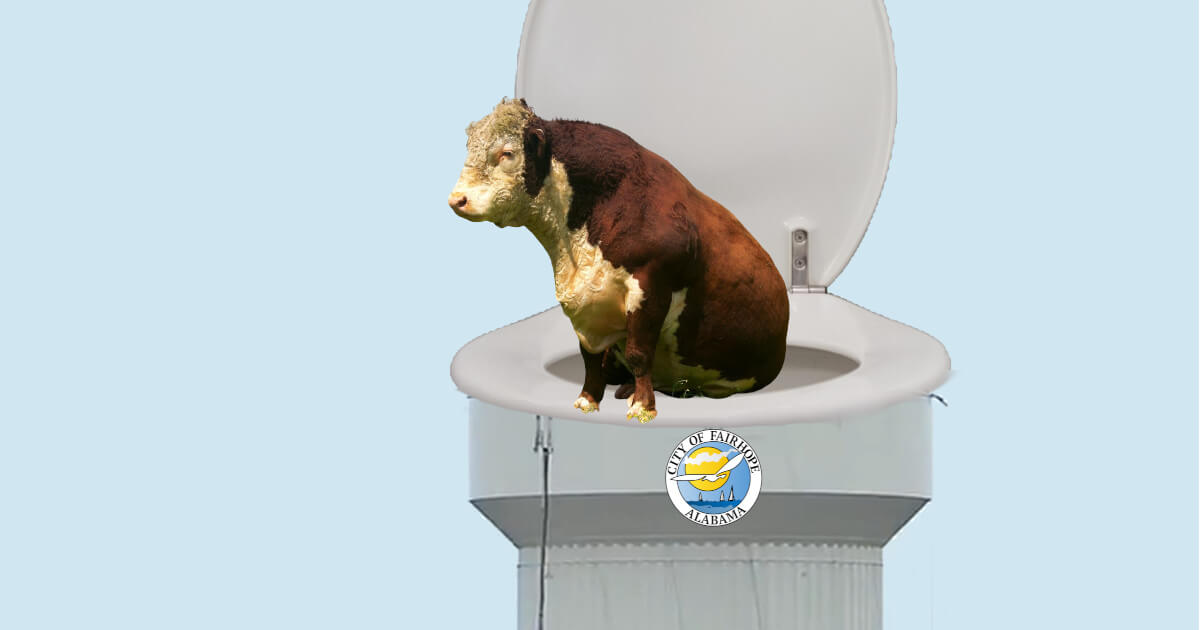 Fairhope voted for the good ole boys to take back TOTAL control of Fairhope city government. When I say total control I mean the Mayor/Utility Director, City Council, City Attorney and the Municipal Judge.
good old boy

noun

a man who embodies some or all of the qualities considered characteristic of many white men of the southern US, including an unpretentious, convivial manner, conservative or intolerant attitudes, and a strong sense of fellowship with and loyalty to other members of his peer group.
In the 19 years that the Ripp Report has been following Fairhope politics, only 4 years had proper management, 2016–2000, Mayor Karen Wilson. She neutered the good ole boy connections for city contracts. Wilson also refused to take two positions Mayor/utility Director and two salaries. This was promptly changed by the current administration.
This administration's, Council and Mayor have reversed the gains of the previous Mayor.
The water issue is caused by the pro development mentality of the same good ole boys, who care less about infrastructure. YOU are paying for private development infrastructure.
Please if you are concerned about the future of Fairhope take a few minutes and go back in time. The below links will give you a very clear understanding of Fairhope's, Karen Wilson, Now make an educated decision as to where you are in 2023. Where are their reports???
"The co-mingling of money is what put our utilities in the state they're in today."
To put this in perspective, if we continued hiding City operating expenses in the Utility budget and transferring profits to pay government expenses, the City would have falsely reported massive surpluses each year.
Discontinued the practice of Mayor drawing two salaries (one for Mayor and one for Superintendent of Utilities). Forgoing $60k of the $90k historically paid to the Mayor, I was able to put this towards hiring & paying an experienced Utility Operations Director who has put in place a strategic long-term plan to fully upgrade all utilities."
"And in case anyone tries to tell you "it's all City money", know that is not true. The City operates with tax dollars. The Utility Department operates with rate fees. The money is not the same and going back to the old way of doing business should never happen again.
UTILITY INFRASTRUCTURE UPGRADES & EMPLOYEE NEEDS
Since Nov 2016, this administration has aggressively pushed the need for upgrading and rehabilitating each utility, particularly the Sewer System. Both the 2017 and 2018 budgets included funds for these projects. Both years, our Operation Director with 28 years' experience advised each utility needed more technical experience to facilitate these upgrades. Both years, Council cut the infrastructure from the budget and advised that the technical help needed would not be funded. The 2019 budget, once again, included the infrastructure plan but not the technical experience because we knew Council was opposed to this consideration. It was finally funded, and work began last fall. Last term we saw a population increase of 32% and full-time Utility Department employees DECREASED! The net increase for both Utility & City employees only went up around 3%.
Population increases another 18% this term and the first two years were spent hiring back the deficit created from last term. Surprisingly, Council made the decision to de-fund the Assistant Superintendent positions in each Utility Departments when the Superintendents retired - Electric in mid-2017, Gas in late 2017 and Water & Sewer in Feb of 2018. In 2019, we finally increased FT employees from 2012 by 7 employees. The value of free family insurance for elected officials this term will be a minimum of $374k."
Working Waterfront
Scope of Work:
This scope of work entails all project work related to improvements to the shoreline and bluffs along the Eastern Shore of Mobile Bay in Fairhope, Alabama. This project's main criterion involves improvements to the bay shore to insure resiliency, sustainability and human interaction of the City of Fairhope's most precious resource: its waterfront. More specifically, this SOW concentrates on the First Phase of the overall Working Waterfront and Greenspace Project –Fairhope Municipal Pier and South Beach Park Improvements."
This project is 3 years behind schedule. Has the Council and Mayor lost or abandoned the project??? Fairhope needs to clean house the next election.