The Baldwin Commission Attorney, Brad Hicks, says he see's no ethics violation with Mayor Bob Wills renting his building, and possibly sharing office space, with the Baldwin County Legislative Delegation. The county attorney is deciding what is ethical and what is not? That is not his job. Brad's job is to be sure it is NOT unethical. His job is to contact Ethics, Attorney General or the legal council for the Speaker of the house and get an official opinion. Instead he just said go to hell with obtaining any opinions, he knows best.
Baldwin Delegation Signs Cheaper Lease with Bay Minette Mayor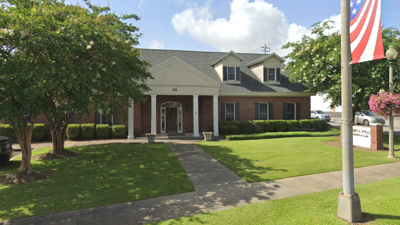 lagniappemobile.com
"Members of the Baldwin County Legislative Delegation decided to cut in half the monthly rent they would pay with taxpayer money to Bay Minette Mayor Bob Wills for offices in his longtime law building, according to a revised lease agreement the county commission approved on Tuesday.
Instead of paying $4,090 per month for the next five years and having the entire ground floor of 125 D'Olive Street – as Lagniappe originally reported in December – the delegation will have access to two offices, two conference rooms, the parking lot and other amenities for $1,750 per month until December 2027."
"I don't get how you can go ahead with this when I'm telling you I have filed complaints with it," Ripp said. "And I think you're setting an extremely dangerous precedent for other elected officials in Baldwin County, because I guarantee somebody's going to come along and do the same damn thing."
"I think you're making a bad mistake. I think you should get an official opinion before you go further."
The Lease is reworded and rent lowered, further adding suspicion to an already crooked deal. If it was not crooked, then why not get a legal opinion from the agencies that oversee elected officials?
What does the Alabama Ethics Commission do?
The Ethics Commission generally deals with issues involving conflicts of interest, or the use of office for personal gain, on the part of public officials and public employees in Alabama. We do this through both our Opinions process and our enforcement process.
The Alabama Ethics Commission was created by the Alabama Legislature in 1973 by Act No. 1056. The mission of this Commission is to ensure that public officials are independent and impartial; that decisions and policies are made in the proper governmental channels; that public office is not used for private gain; and, most importantly, that there is public confidence in the integrity of government.
CONFLICT OF INTEREST The Ethics Law defines a "conflict of interest" as, "A conflict on the part of a public official or public employee between his or her private interests and the official responsibilities inherent in an office of public trust". Ala. Code § 36-25-1(8).
HIGHLIGHTS OF ALABAMA'S ETHICS LAW The crux of Alabama's Ethics Law is that a public official or public employee must at all times be conscious of and avoid conflicts of interest and that a public official or public employee must never use the office or position for personal gain for himself/herself or for members of his/her family
GO TO HELL ETHICS: "We do things different in Baldwin County" Tripp Pittman BP recipient of
Over $700,000.00 while serving as "trustee" and State Senator. Mr Pittman also was responsible for qualifications for Baldwin County Sheriff office being changed to the advantage of the Sheriff, by eliminating competition.
Now Baldwin County has a new player in the trifecta of corruption characters surrounding Mayor Wills lease to the Baldwin County Legislative Delegation, BCLD. State Representative Mr Matt Simpson, House seat 96, chairman and spokesman for the newly elected delegation.
Mr Simpson, a lawyer as well, is now entering the hog pen arena of dirty politics, front and center. When confronted about the lease all he kept saying is "It's Legal", he could not say it was ethical, transparent or that it did not give the perception of corruption to constituents of the BCLD. His argument was juvenile and disingenuous, typical of Baldwin Attorneys.
Guess who is one of the major architects of this dirty lease?
None other than Senator Chris Elliott.
He has already vehemently defended the lease to greedy Bob Wills, on radio, and I am sure in church today. You may remember him for the 1% tax he shoved down our throats, or maybe the DUI he promised to face up to, only to climb in a hole and have attorneys get him off the hook. He also thinks poor people should be denied access to health care.
Our good Senator sold his business when he became a State Senator. He was subsequently fired for not showing up for work, an agreement he made in the sale. This ended up in a lawsuit he had to settle, but Chris "The Tax Man" made sure the settlement was out of the public's eye.
The County Commission and County attorney are saying that there is no ethics problem with the Mayor of Bay Minette renting his building, which he maintains a law office in, to Baldwin County Legislative Delegation. So they are setting a precedent for the whole state.
GO TO HELL ETHICS.
This is just ONE reason why Baldwin County the largest county in Alabama is so corrupt, because "We do things different in Baldwin County."